V.Gourisankar
---
Mr. Gourisankar, the Managing Principal and Founder of K2 Firm, has 25 years of experience serving the Federal, Aerospace & Defense sector in various positions of increasing responsibilities. He graduated with a master's degree in Mechanical Engineering with a specialization in CAE/PLM/CM. He spent the first half of his career on the research faculty at Georgia Tech building a professional services organization that served the DOD, FAA and major defense contractors such as Lockheed, Northrop, and Intergraph. In the 2nd half of his career he worked at several large corporations in senior leadership positions as Director, CTO, and Vice President. Examples include his tenure as the VP of Federal, Aerospace & Defense at IHS Global and as the CTO of NAPAOnline.com, a division of Genuine Parts Company. He has hands on experience leading a professional services organization as well as a product (application software) development organization. He has led the development, deployment and continued operation of several mission critical software applications used by thousands of end users. He has managed large teams of functional consultants located at multiple locations to successfully meet contract deliverables. He has been active in numerous engineering and logistics professional organizations. Mr. Gourisankar has over 2 decades of experience bidding, winning and then delivering on T&M, FFP, CPFF and other variants of professional services contracts with the Federal Government.
Derek S. Peters
---
As the Software Solutions Architect at K2 Firm, LLC, Derek Peters oversees the work of a team of 12 software engineers engaged in the creation and enhancement of multiple Product Lifecycle Management (PLM) enterprise applications for the USAF. He provides thought leadership for the software development group by establishing processes and standards for the development function as well as architectural and design guidelines. In this current role, he is leading the effort to migrate a set of USAF legacy PLM applications and associated product sustainment data into Siemens Teamcenter Unified Architecture PLM platform. Mr. Peters has spent 8 years within the Federal Aerospace and Defense sector. He graduated with a B.S in Computer Science from Valdosta State University and has also holds a Lean Six Sigma Black Belt (LSSBB) certificate from the University of Villanova. Derek has managed his own software consulting practice specializing in Real-Time Data transmission between Supervisory Control and Data Acquisition (SCADA) systems integrated into Outage Manage Systems (OMS). Earlier in his career, he received 2 corporate awards from IHS Global Inc. for his role in developing a semi-automated data capture process for Parts Configuration Management System (PCMS) that resulted in a multi-year contract award.
Darrell Lenkner
---
Darrell Lenkner comes to K2M Firm, LLC with 25+ years of experience in a variety of sectors including Aerospace, Manufacturing, Oil, Power, and Defense. He graduated from the University of Texas with a Bachelor's Degree in Computer Science, while employed by Texas Instruments Defense Group as a Senior Programmer. After leaving Texas Instruments, and taking positions of increasing seniority with General Electric Defense and Boeing Aerospace, he joined Intergraph CAD/PLM group.
During his tenure with Intergraph, Darrell worked on the inital deployments of Metaphase and SDRC PLM systems, and adding functionality to the products with customer input to the developers. Reassigned within Intergraph to the Power, Process and Marine Division, he went on to lead Teamcenter Projects at Procter & Gamble, including Virtual Reality Simulations, Real Time Data Acquisition and Analysis, and Migration of CAD/CAM data into Teamcenter. He later led Requirements Definition and Design Analysis Efforts for PLM Systems Implementation at various Oil and Power companies in the United States and Canada. Leaving Intergraph in 2016, he joined K2M Firm, LLC as an application engineer for the Teamcenter development team. His breadth of experience in multiple disciplines and expertise in Data Migration, CAD Integration, and Process Improvement is a welcome addition to the team.
Shelley Otero
---
Shelley Otero joined K2Firm, LLC in 2019 as a Digital Product Data Analyst for the Teamcenter Development team at Robins Air Force Base. She has well over 20 years of experience in software development, systems implementations, and customizations within multiple industries including Aerospace, Energy, Telecommunications, Pharmaceutical, and Commercial Retail. Shelley graduated from Georgia Institute of Technology with a Bachelor's in Aerospace Engineering, a Certificate in Materials Engineering, and a Master of Science with a focus in Engineering Computer Graphics. Shelley has continually enhanced her educational background throughout her career. In addition to her engineering degrees, Shelley Otero earned a Juris Doctor, is a PMI certified Project Manager (PMP), and a Certified Scrum Master. More recently she has enhanced her PLM background with courses and on her own related to data migrations, software architecture, and customizations.
CMs. Otero brings extensive experience in Product Lifecycle Management (PLM) starting with her graduate studies and later working with UGS PLM for 5 years as a pre-sales engineer, developer, and project manager for their custom integrations with third-party CAE/CAD systems. Ms. Otero worked with the JT Visualizations Toolkit team, a precursor component of what nowadays is the Siemens Teamcenter Unified Architecture PLM platform.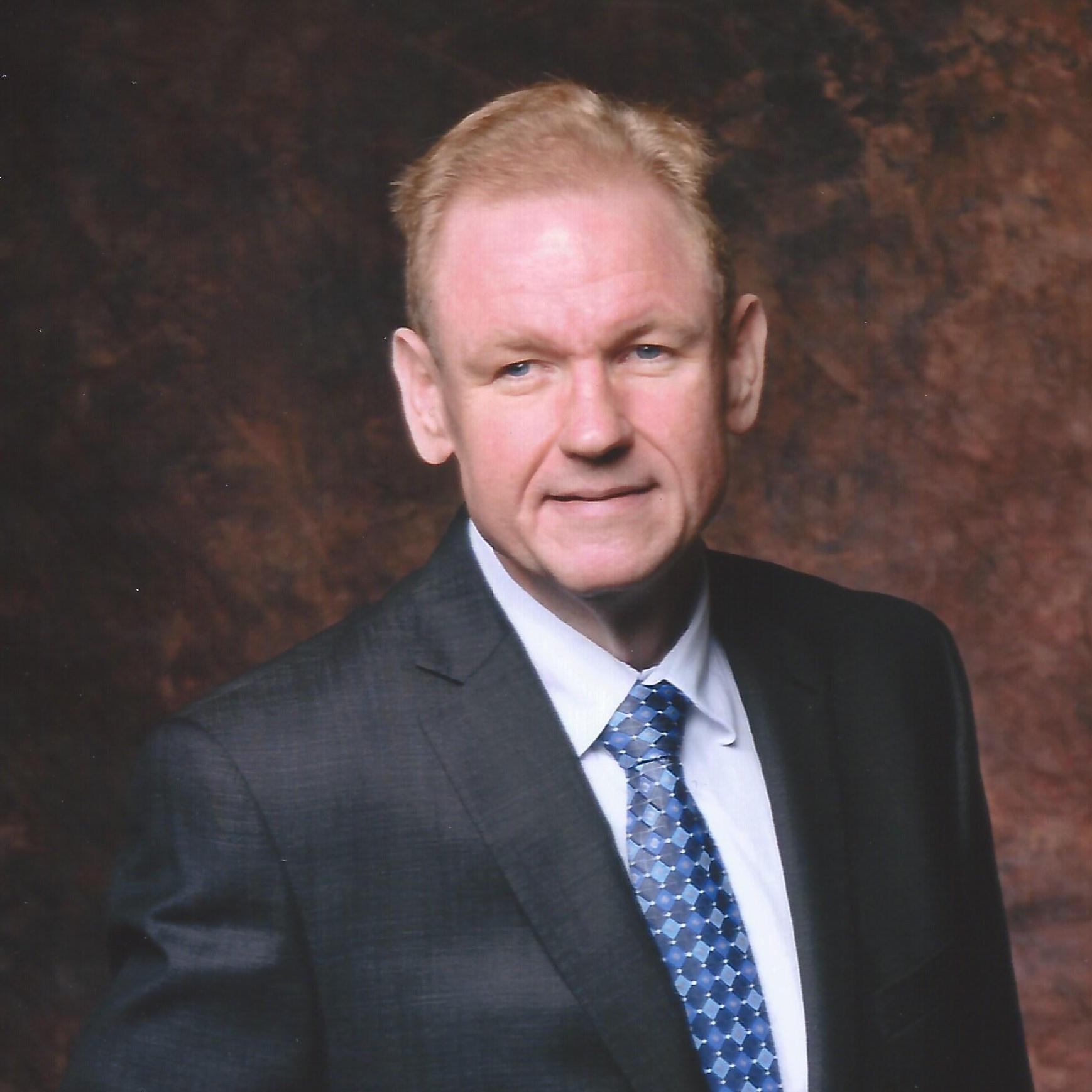 Michael W. Rogers
---
As a Digital Product Data Engineer, Mr. Rogers provides engineering consultant services for the digital transformation of organizations across the public and private sector in the aerospace and defense business. Mike has 40+ years of federal civil service experience as an engineer with 20+ years as an Engineering and Information Technology manager with a demonstrated history of working in the aerospace and defense public sector for the U. S. Department of the Air Force (DAF). He is skilled in Digital Transformation, Product Lifecycle Management (PLM), Computer Aided Design (CAD), Maintenance Repair & Overhaul (MRO), and Government Operations Management. Mike is a strong professional with a Master of Public Administration (MPA) focused in Public Policy Analysis from Georgia College and State University and a Bachelor of Science in Mechanical Engineering (BSME) from Tennessee Technological University. In addition, he has CM2-Comprehensive Certification from the Institute for Process Excellence (IpX) and has been a CM2 practitioner for over 17 years.
Mike has over 25 years of experience in leading and managing engineering and IT projects to develop and field many successful implementations of PLM, CAD, and MRO which have over 8,000 active worldwide users today. Some of these DAF projects include the All-purpose Tool for Engineering, Analytics, and Management (A-TEAM); the JEDMICS to A-TEAM Migration (JAM); the Parts Configuration Management System (PCMS); the Centralized Technical Order Repository (CTOR); the Electronic Technical Order Library (ETOL); the Facilities and Equipment Maintenance (FEM) system; Maintenance Process Orders (MxPO); the CAD/CAM Repository (CCR); the Integrated Data Information Manager (IDIM); the Technical Order Authoring and Publishing (TOAP) system; and the Product Data Management (PDM) Gateway.
Mr. Rogers has been instrumental in the accomplishment of Product Data Digital Transformation efforts of the DAF in both tools and processes. He was the lead functional Subject Matter Expert (SME) supporting the AF-PLM Capability Support Office; achieved the DAF leadership consensus to fund and support the JAM, PCMS, and TOAP projects as DAF enterprise capabilities; and has been sought out for his expertise by Air Staff, DoD Staff, Senior Leaders, and program offices. He was a major contributor to the revision of MIL-STD-31000B and the authoring of the AF Model Based Definition (MBD) requirements for Technical Data Packages (TDP).
K2 Firm LLC is an entrepreneurial organization. We have put in place consulting agreements, teaming agreements and joint venture agreements.
As new opportunities arise, we can leverage such business relationships to:
Assemble delivery expertise unique to the opportunity and
Offer acquisition modalities unique to the opportunity
Please contact us to learn more.