V.Gourisankar
---
Mr. Gourisankar, the Managing Principal and Founder of K2 Firm, has 25 years of experience serving the Federal, Aerospace & Defense sector in various positions of increasing responsibilities. He graduated with a master's degree in Mechanical Engineering with a specialization in CAE/PLM/CM. He spent the first half of his career on the research faculty at Georgia Tech building a professional services organization that served the DOD, FAA and major defense contractors such as Lockheed, Northrop, and Intergraph. In the 2nd half of his career he worked at several large corporations in senior leadership positions as Director, CTO, and Vice President. Examples include his tenure as the VP of Federal, Aerospace & Defense at IHS Global and as the CTO of NAPAOnline.com, a division of Genuine Parts Company. He has hands on experience leading a professional services organization as well as a product (application software) development organization. He has led the development, deployment and continued operation of several mission critical software applications used by thousands of end users. He has managed large teams of functional consultants located at multiple locations to successfully meet contract deliverables. He has been active in numerous engineering and logistics professional organizations. Mr. Gourisankar has over 2 decades of experience bidding, winning and then delivering on T&M, FFP, CPFF and other variants of professional services contracts with the Federal Government.
Derek S. Peters
---
As the Software Solutions Architect at K2 Firm, LLC, Derek Peters oversees the work of a team of 12 software engineers engaged in the creation and enhancement of multiple Product Lifecycle Management (PLM) enterprise applications for the USAF. He provides thought leadership for the software development group by establishing processes and standards for the development function as well as architectural and design guidelines. In this current role, he is leading the effort to migrate a set of USAF legacy PLM applications and associated product sustainment data into Siemens Teamcenter Unified Architecture PLM platform. Mr. Peters has spent 8 years within the Federal Aerospace and Defense sector. He graduated with a B.S in Computer Science from Valdosta State University and has also holds a Lean Six Sigma Black Belt (LSSBB) certificate from the University of Villanova. Derek has managed his own software consulting practice specializing in Real-Time Data transmission between Supervisory Control and Data Acquisition (SCADA) systems integrated into Outage Manage Systems (OMS). Earlier in his career, he received 2 corporate awards from IHS Global Inc. for his role in developing a semi-automated data capture process for Parts Configuration Management System (PCMS) that resulted in a multi-year contract award.
Darrell Lenkner
---
Darrell Lenkner comes to K2M Firm, LLC with 25+ years of experience in a variety of sectors including Aerospace, Manufacturing, Oil, Power, and Defense. He graduated from the University of Texas with a Bachelor's Degree in Computer Science, while employed by Texas Instruments Defense Group as a Senior Programmer. After leaving Texas Instruments, and taking positions of increasing seniority with General Electric Defense and Boeing Aerospace, he joined Intergraph CAD/PLM group.
During his tenure with Intergraph, Darrell worked on the inital deployments of Metaphase and SDRC PLM systems, and adding functionality to the products with customer input to the developers. Reassigned within Intergraph to the Power, Process and Marine Division, he went on to lead Teamcenter Projects at Procter & Gamble, including Virtual Reality Simulations, Real Time Data Acquisition and Analysis, and Migration of CAD/CAM data into Teamcenter. He later led Requirements Definition and Design Analysis Efforts for PLM Systems Implementation at various Oil and Power companies in the United States and Canada. Leaving Intergraph in 2016, he joined K2M Firm, LLC as an application engineer for the Teamcenter development team. His breadth of experience in multiple disciplines and expertise in Data Migration, CAD Integration, and Process Improvement is a welcome addition to the team.
Kimberly Slocum
---
Kim Slocum serves as a Project Manager for K2 Firm, LLC and Technical Data Sub ject Matter Expert (SME). Ms . Slocum brings more than 15 years of DoD experience including servin g as the Enhanced Technical Information Management System (ETIMS) Functional and Technical Data Home Office Representative, Technical Order Manager (TOMA), Quality Assurance Manager (QAM), Tech nical Writer/Editor, and PC Operator (SGML, GML, and ATOS) working on several different contracts, include TDSS and TDSSe at Robins AFB, GA. Kim also worked as a Configuration Manager for the U- 2 ͞ Dragon Lady ͟ Division where she provided Configuration Management support and analysis of h igh level technical system operation.
Current Project Manager responsibilities for K2 Firm, LLC include requirements m anagement, planning and over site of project scheduling, scope, timelines, and reports ensuring consistency with customer strategies, goals, and commitments. Kim provides accountability fo r resource management, subcontract support management ( ex ., Anark, Siemens Government Services, ITI), and customer status reviews for multiple Product Lifecycle Management (PLM) Teamcenter environments. Supp orting over 30 million data objects across these environments for over 4,000 customers worldwide, Ms . Slocum is responsible for Armament Teamcenter (A -Team) , Integrated Data Information Management (IDIM) , Technical Order (TO) Archive, and Central Technical Order Repository (CTOR) Teamcenter environm ents. Ms . Slocum is also the organizations liaison to the Air Force ' s enterprise Product Lifecycle Management-Capability Initiative (PLM-CI), working closely with the Air Force ' s PLM SMEs and providing critical baseline information for the success of the Air Force Enterprise solution.
In addition to her PLM projects, Ms. Slocum also uses her past Tech nical Data SME experience to manage the Technical Order Authoring and Publishing (TOAP) Web efforts for the Air Force ' s Enterprise Content Management solution.
In her earlier career, Mrs . Slocum won awards for her hard work and dedication to the war fighter while working on the TDSSe contract .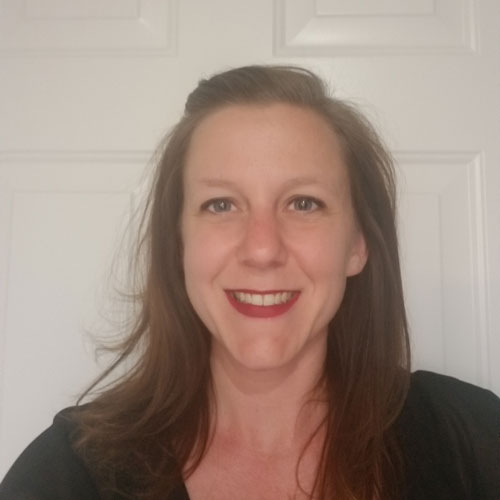 Amanda Hall
---
Amanda Hall serves as Project Manager for K2 Firm supporting the Technical Data environment at Robins Air Force Base. She has over 15 years of experience and provides in-depth knowledge of a wide range of Department of De fense (DoD) and Air Force (AF) policies, concepts, and best practices supporting AF engineering and technical data. Ms. Hall graduated with a B.S. in Technical Management from Embry-Riddle Aeronautical University. Prior to joining K2, she worked for several defense contractors in support of multiple generations of the TDSS contract, managing the sust ainment of AF Technical Orders throughout their lifecycle. Ms. Hall assisted Comprehen sive Air Force Technical Order Plan (CAFTOP) for 14 programs at Robins AFB, ensuring the av ailability of funding for archiving, editing, management, printing, and distrib ution of over 45,000 TOs. Since joining K2, Ms. Hall has been part of a team that managed the technical consolidation of five legacy Technical Order Authoring and Publishing (TOAP) syst ems into a single system resulting in $25M cost avoidance/savings. TOAP consolidatio n was completed 18 months ahead of schedule. She serves as the subject matter expert fo r multiple tech data applications requiring technical data expertise.
K2 Firm LLC is an entrepreneurial organization. We have put in place consulting agreements, teaming agreements and joint venture agreements.
As new opportunities arise, we can leverage such business relationships to:
Assemble delivery expertise unique to the opportunity and
Offer acquisition modalities unique to the opportunity
Please contact us to learn more.